Types of curtain headings
Heading styles determine the draping style and stack-back characteristics of a curtain.
There are a wide range of heading styles available, different heading styles will dramatically change the overall look of your finished curtains.
We've outlined some of the most popular profiles of curtain headings below in New Zealand, which is recommended by our clients.
PENCIL PLEAT (GATHERED HEADER):
Pencil pleat curtains have a back tape running across top (full width) of the curtain, with cords running through that are pulled to achieve the desired gather.
They can be hung from any curtain track using hooks or from a curtain rod using rings with hooks.
INVERTED PLEAT (BOX PLEAT):
Flat on the face side of curtaining, with deep inverted tailored pleats.
It is an elegant heading with soft simplicity.
The best stacking is achieved with a rod.
This is a box pleat to the rear of the curtains; it creates a simple, contemporary look.
When the curtain is stacked back it creates uniform folds and sits well in most fabrics.
WAVE HEADING:
Forms soft folds that can be secured to the rear with tape to ensure the folds stay in even shape.
Simple buckram heading uses 60% to 70% fullness.
Stacks well on rods.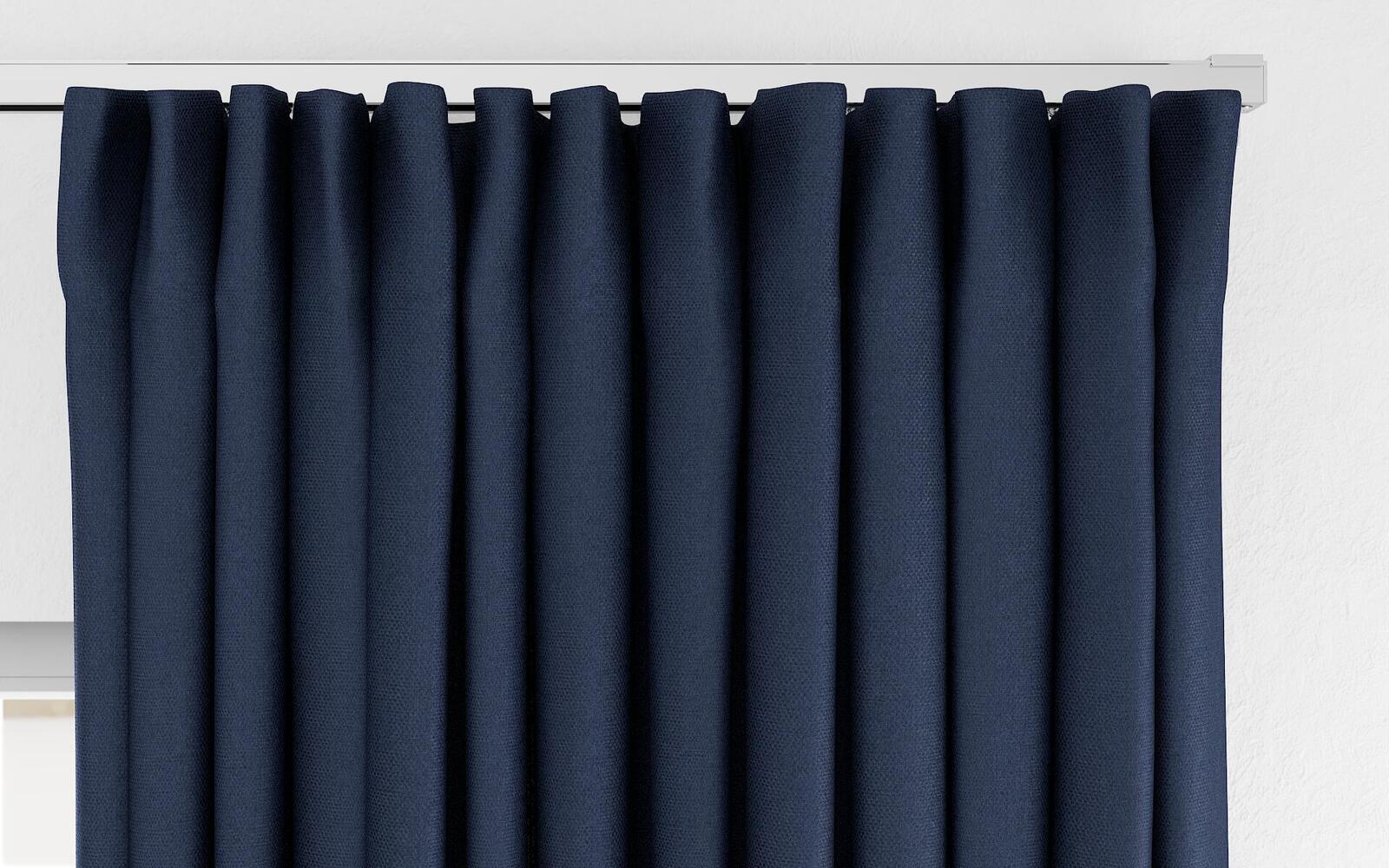 NEW YORK PLEAT (SINGLE PINCH PLEAT):
A very contemporary look.
A flat or softly rounded heading and most successful by using the buckram polyester tape.
Stacks well and is especially effective on heavier fabrics or where there is very little stacking room.
This heading responds well to most fabrics and weighted hems look wonderful.
EYELET:
The eyelet can be an effective option.
The fabric recommended for this heading is medium to heavier because lighter cloth can be visually overtaken by the eyelet and rod itself, or the process of eyeleting can damage very light fabric.
They have an even number of holes with metal eyelets machined into the fabric, with the eyelets threaded onto the curtain rod.
This system is restricted by the limited track length. The addition of wall brackets, which would usually reinforce the tracks strength, in this case will inhibit the eyelets from gliding freely from side to side.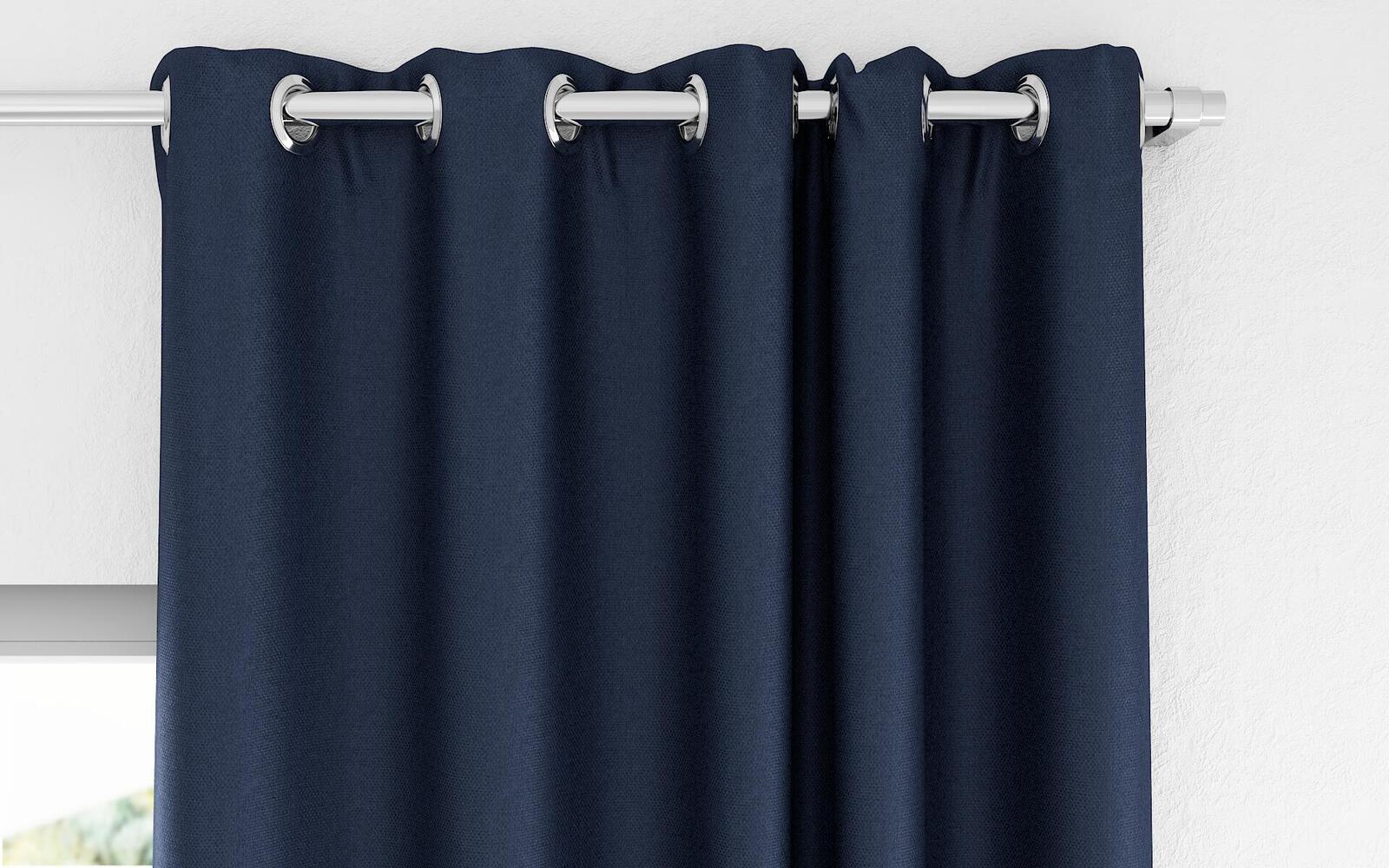 FRENCH PLEAT (TRIPLE PINCH PLEAT):
French pleating has good stack-back characteristics and has the added advantage of giving superb draping, plus easy installation.
This heading style requires more fabric.
Suits most fabrics, and looks more dramatic with wider buckram.
To cover a window more effectively than standard tape and hooks.
DUTCH PLEAT (DOUBLE PINCH PLEAT):
Dutch pleat is easy to install and has good draping qualities. 
Fabric styles like washed damask respond well to this heading.
Less formal than the French pleat, being two pleats and it opens at the top, thus creating a soft structured look.
Rod and ring or rod track look best, especially the smaller diameter rod.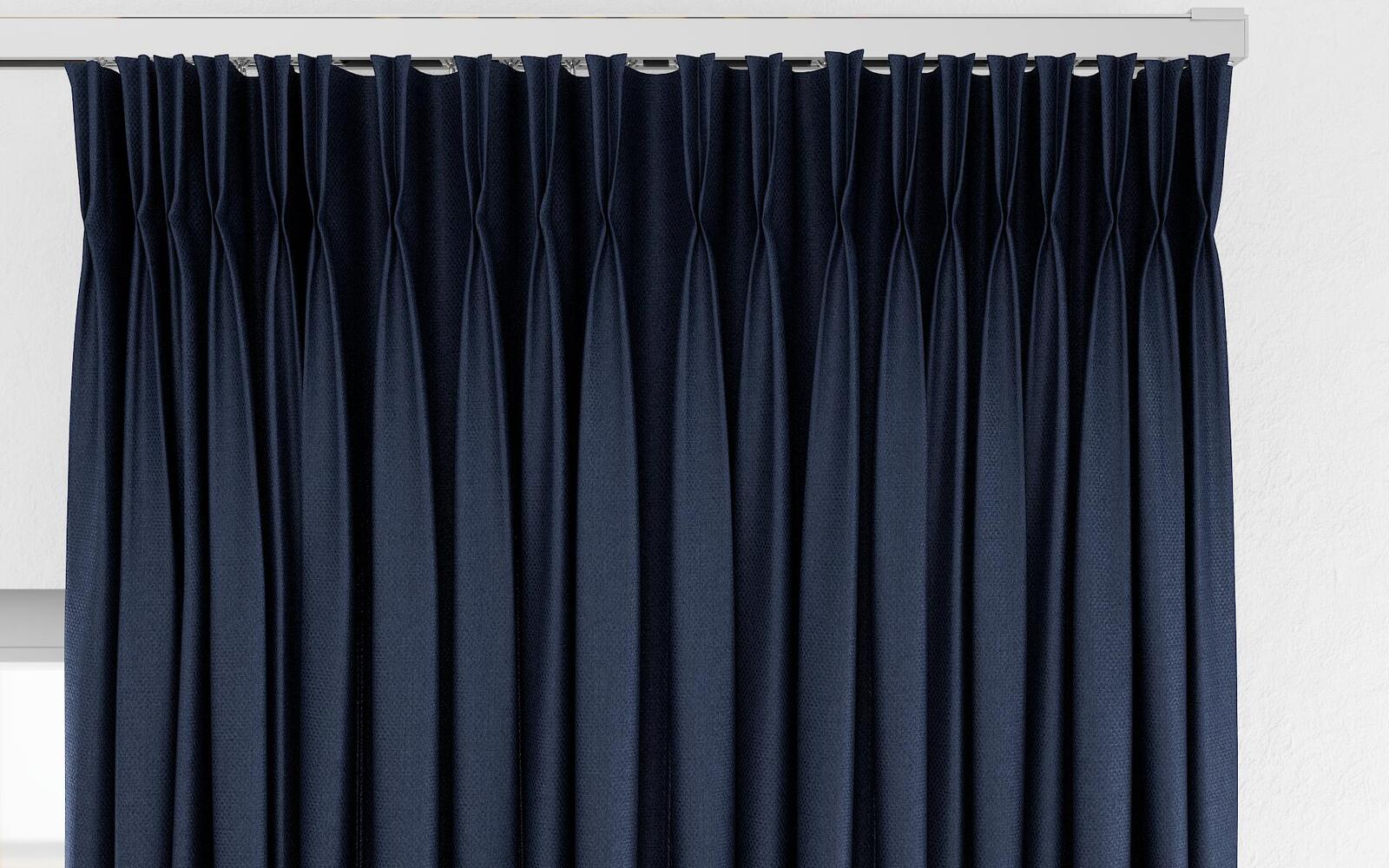 *Sourcing: All contents are referred from JAMESDUNLOP TEXTILES.COM